Here Is What to Do if Your Viking Dishwasher Is Not Washing Dishes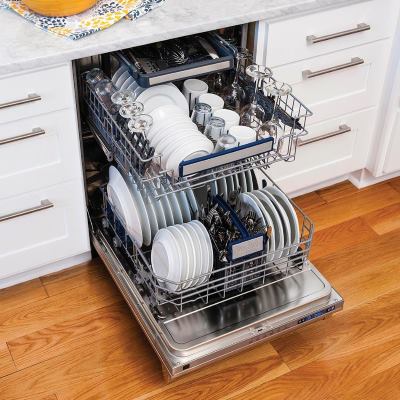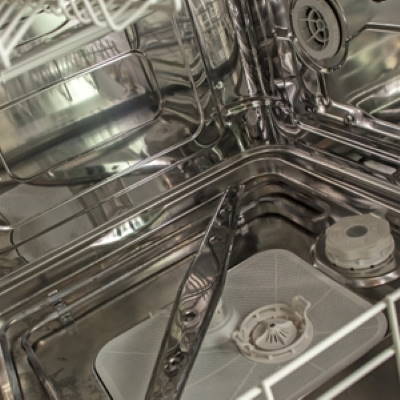 Clean the Spray Arm
Most dishwasher problems can be fixed with a thorough cleaning. Firstly, open the dishwasher and take out the racks. The spray arm is located at the bottom of the dishwasher – carefully remove and clean it. Sometimes there can be grease or small food debris stuck inside the halls that may partially block the hot water flow. Feel free to disassemble the spray arm in case it needs thorough cleaning on the inside.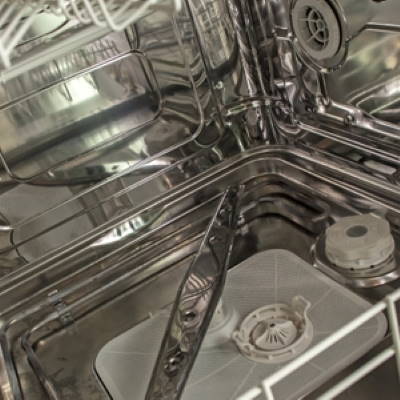 Clean the Dishwasher with Vinegar
There is another common dishwasher-cleaning tip that includes using white vinegar. Pour a cup of vinegar in a plastic or ceramic container and put it inside the empty dishwasher.  Close the door and run the dishwasher on a hot water cycle. This cleaning method is good against removing the grease and will help you with getting rid of the bad scent.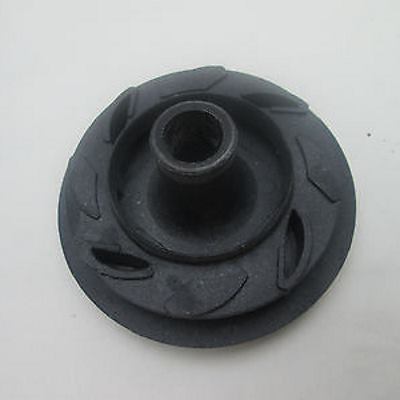 Inspect the Wash Impeller
The wash impeller of your Viking dishwasher is responsible for water circulation and the pressurization. A clogged or faulty impeller will significantly reduce the efficiency of cleaning. Unfortunately, you will have to take off the back panel of your dishwasher for getting access to the impeller – make sure to unplug your appliance and disconnect the water supply first! Do not forget to check the impeller motor and its connections, sometimes the problem can be caused by the insufficient power supply as well!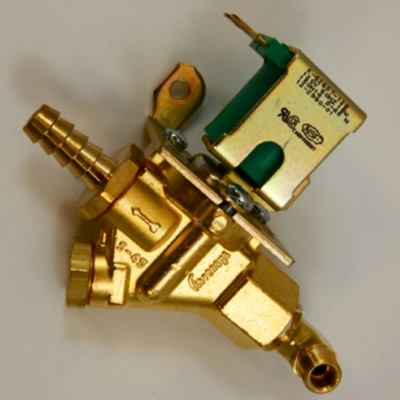 Replace the Inlet Valve
Does your dishwasher fails to draw the water from the water line or the water supply is unusually low? In this case, the problem may be caused by the water inlet valve. The valve is located on the back side of your dishwasher – it regulates the water supply and is triggered electronically by a dishwasher's control board.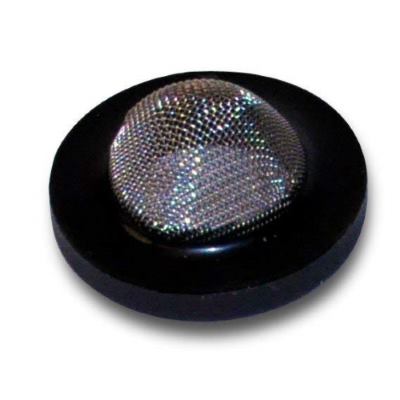 Inspect the Inlet Screen
The inlet screen is a small plastic part that is located within the entry point of the waterline that is attached to your dishwasher. The screen is meant to filter out small particles that may potentially cause damage to your appliance. It is recommended to regularly clean the inlet screen with a toothbrush and make sure the water flow is not obstructed.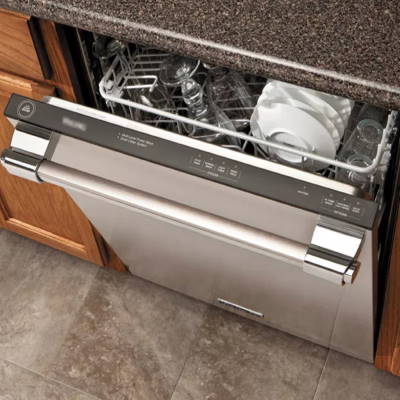 Make Sure You Load Your Dishwasher Correctly
While this sounds a little bit obvious we do recommend making sure that your dishwasher is not overloaded. There should be no items sticking below the rack such as a panhandle – they will prevent the washing arm from rotating that will make washing dishes impossible. Moreover, make sure to leave some space between the plates to let the water streams reach the surface that has to be cleaned!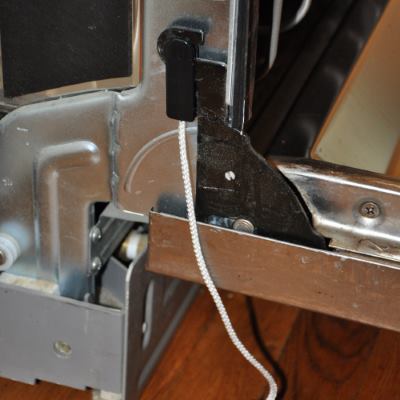 Does the Dishwasher Door Close Firmly?
Keep in mind that the dishwasher door has to be closed at any time when the dishwasher is running! A malfunctioning door switch may mistakenly signal the control board that the door is open that will prematurely stop your dishwashing cleaning cycle. This kind of problems are rather rare but they still can't be discounted entirely.