Viking Professional Series, a product line for home chefs that is inspired by professional cooking appliances, offers two series of stylish Viking gas rangetops to their customers. Of course, freestanding ranges are exceptionally handy appliances, but they may not always be the best choice of cooking appliance, neither aesthetically nor ergonomically. On another hand, rangetops are made to perfectly fit into all kind of isles and countertops, giving you an option to put your oven in a more convenient location. Viking rangetops come in a variety of sizes, from 4-burner 30-inch width to swooping 48-inch rangetop featuring 8 burners and including a griddle option. These rangetops offer just as much BTUs as freestanding Viking ranges, yet they are so much easier to use and install!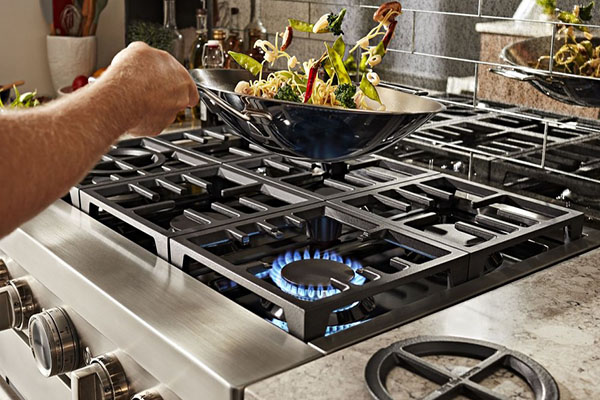 Common Problems
No matter how durable or heavy-duty your appliance is there will be a day when one of its numerous features will either stop working or, most often, start gradually losing its functionality. Luckily, Viking cooktops are easy to diagnose and repair due to their compact size.
Igniter and Burner Problems
Both burners and igniters are durable parts that can be used for many years before they start to fail. However, there is one weak point that we have to address immediately – most of the time the igniter or burner problems are caused by charred food remains that may prevent the electrode from sparking or even partially block the gas flow. If you encounter any of these symptoms make sure to carefully clean the burner first!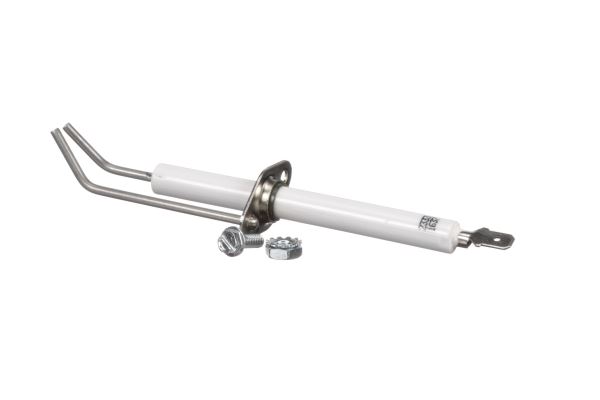 Igniter is not sparking
The first thing to check is whether your appliance is plugged in and whether the corresponding breakers are not tripped. You can try plugging in a smaller appliance, such as a lamp, in the same power outlet in case you think you might have a problem with your home's wiring.
Sometimes an igniter might become loose or not properly aligned with the lid. You can try to fix it by adjusting the electrode. The spark should form between the electrode and the lid of the burner – if you displaced or swapped the lids by accident the arc won't be able to form, preventing the igniter from sparking.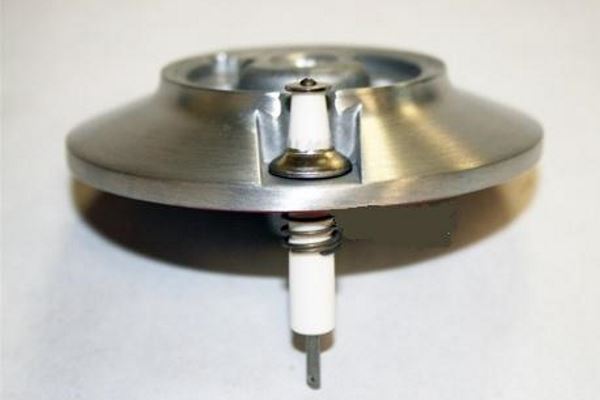 Igniter won't stop clicking
If your igniter is clicking even after the flame lit up you may have a problem with either a sparking module, igniter, or even the control board itself. We strongly recommend calling a professional technician for more thorough diagnostic of your appliance.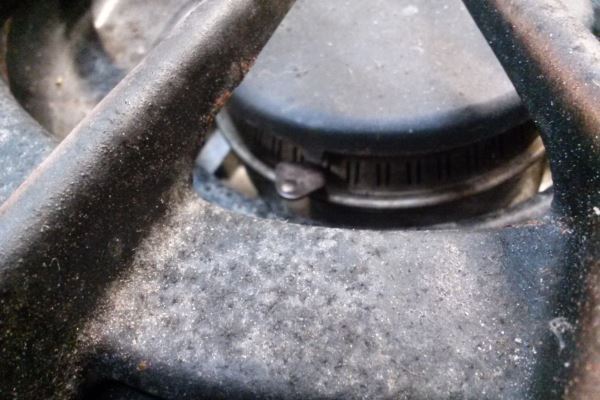 The gas flow is too weak
Remove the lid and examine the burner. You may have to clean the lid in case it is covered with grease or food residues. Make sure the burner itself is clean and nothing blocks the gas flow.
If burner itself is clean it is very likely that that the gas valve is stuck and fails to rotate. Replacing a faulty gas valve can be a rather complicated task. We would strongly recommend you to replace the valve by yourself only if you know what you are doing – this procedure is rather complicated and it may endanger yourself and your family if you replace the gas valve on your own.
Burner won't light up at all
If you have a problem with a single burner that won't light up despite the igniter itself is working correctly and not generating an electric arc we recommend you checking the burning itself and make sure nothing obstructs the gas flow. Most likely, however, you may have a problem with a gas valve or even a damaged knob shaft. We would recommend you calling a professional repairman if you encounter this issue.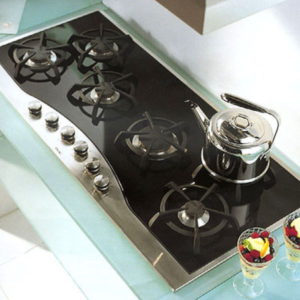 Viking Professional 5 Series rangetops come in a variety of sizes, with 15,000 BTU burners and at least one  18,500 BTU TruPower Plus burner, depending on the model and configuration of your rangetop. A wide variety of configurations allow any customer to select the model that will perfectly both fit the interior of their kitchen, as well as their cooking needs.
While 5 Series rangetops are rather standard heavy-duty gas-powered appliance, more advanced 7 Series also features more powerful burners (23,000 vs 18,500 BTU) as well as other features that make these appliances easier to use and clean. All rangetops come with a single stainless steel finishing. Rangetops come with a variety of burner configurations including a griddle option.