Viking Built-In Refrigerator Repair
Viking refrigerators are one of the most well-known American brands of premium refrigerators. These appliances come with a number of various finishes and configurations, with both separate all-freezer and all-refrigerator options, as well as combined side-by-side and bottom-freezer units.
Common Problems and Simple Solution to Viking Built-In Refrigerators
When our refrigerator breaks the things are pretty much out of our control. Yet, some of the refrigerator problems can be rather easy to fix. You do not always have to call a technician – you will be surprised how often our techs come to a customer's house, only to find out that the problem was caused by a triggered breaker.
The Refrigerator is Leaking Water
Usually, if your fridge is leaking water you have a problem with either the ice maker, water dispenser or a waterline connecting these parts.
Sometimes you may have a problem with a leaking water valve or a cracked water line that require disassembling the refrigerator, however, this is not always the case. The leak can be caused by a defrost drain that has been frozen over. You can fix this by cleaning the defrost drain with warm water and make sure it is not clogged.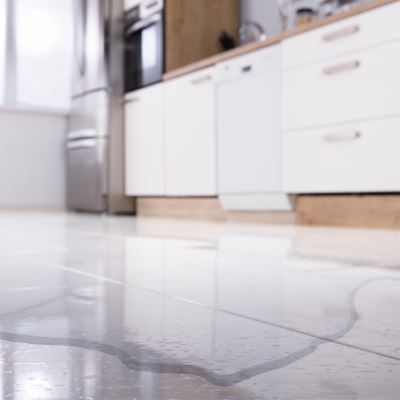 Refrigerator is Not Cooling Properly
Have you noticed that your refrigerator is not as cool as it used to be? Is your food spoiling faster than before? It could be that your refrigerator is either not cooling properly or letting the cool air inside dissipate too fast. The first thing you should do is to have a look at the temperature controls in the upper top side of your refrigerator – do they indeed show the desired temperature? The factory set temperature for built-in refrigerators is 38 degrees Fahrenheit – make sure it was not changed accidentally and feel free lower the temperature if needed! Make sure the evaporator fan is working properly. Finally, check if the refrigerator door is firmly shut – a damaged, torn or cracked door gasket will fail to keep the cold air inside the refrigerator, significantly reducing its efficiency. Unfortunately, a broken thermostat or compressor can also cause this problem – if you have not found a source of this fault we would recommend you to look for professional assistance.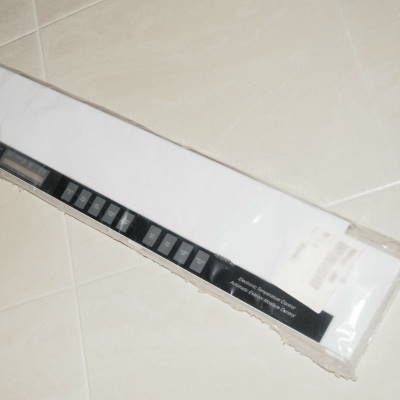 Freezer has Too Much Frost
Even though frost is often associated with the low temperatures excessive frost may significantly reduce the performance of your freezer. Viking freezers are designed to avoid any frost build up on the freezer walls, however, unfortunately, this issue is still rather common. The most important thing that you should know about the frost build up is that it is a sign that your appliance is working overtime. Make sure that the freezer door is always firmly shut – even small cracks on the seal will let the cool air out. Avoid placing any cooking appliances close to the freezer as well! Check if there is enough room for air circulation inside the freezer – do not push the food too deep and, if possible, avoid putting large bags inside it, since they may take longer to refrigerate. Make sure to wipe food dry before placing it inside the freezer as well!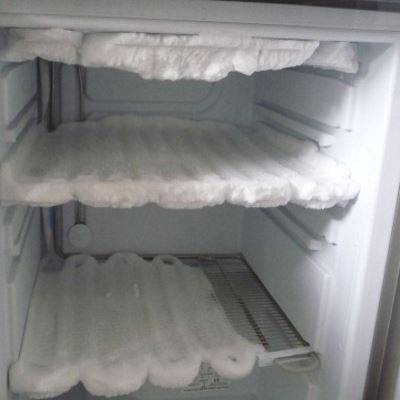 Built In Refrigeration Series