Viking Freestanding Refrigerator Repair
Viking Range is a well-known producer of superior quality cooking appliances, however, this brand is also fairly well known for a variety of refrigerators, both built-in and freestanding. While built-in refrigerators are designed to optimize efficiency with pleasant and comfortable design, freestanding French-door Viking refrigerators prioritize performance, safety and efficiency.
What to Do if Your Refrigerator Needs a Repair?
Nobody wants to buy a premium Viking appliance and end up using a camp cooler for keeping their food cold. I would like to admit that Viking refrigerators are indeed durable high-quality appliances, yet even their owners can encounter a number of problems.
The Interior Temperature is Too High
This problem is rather widespread, for a single reason that there are so many possible issues that can lead to the decrease of performance of your refrigerator. The first thing you should do is to check the refrigerator's thermostat settings. You can find the control panel at the top inner side of your appliance. The factory setting is 38° F, however, you or someone else could have accidentally changed the target temperature. Please keep in mind that it is recommended to change the temperature one degree at a time and wait 24 hours before changing the temperature again. If the temperature settings are fine we recommend to carefully check the door seal. Make sure it is not torn and that the seal does not leak air. It is worth mentioning that any dents on the fridge door may potentially result in the seal failing to connect to the door snuggly.
Ice Maker or Waterline Problems
Are you bothered by the quality of ice that is produced by your icemaker? Rather often, the icemaker problems can be fixed on the spot, without the need to call a technician. Keep in mind that it is better to turn off the icemaker entirely in case you are not going to need any ice by raising the arm. If you do use the icemaker continuously, we recommend cleaning the ice bin regularly and drying it up before putting it back inside the freezer. If a damaged icemaker starts leaking turn off the water supply immediately. Unfortunately, waterline diagnostics would require partial disassembly of your appliance. It may be necessary to examine the water line in order to find out the faulty part and replace it.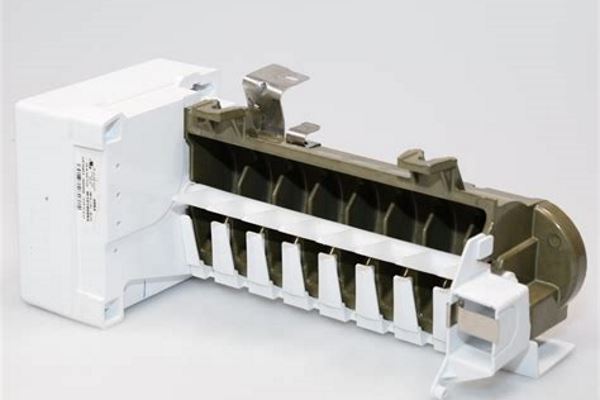 Freezer is Not Cooling Enough
While all the tips mentioned above can still be applied to freezers, it is important to point out several important peculiarities. Keep in mind that air circulation is extremely important for proper product refrigeration. The overloaded freezer may prevent efficient air circulation, making it too difficult for your appliance to maintain the low temperature – especially if you get to open the freezer door a lot!
Alternatively, both an empty freezer and an empty main chamber of your refrigerator will make it more difficult for your refrigerator to retain the cold temperature. Every time you open the refrigerator or freezer door it expels a significant amount of cool air. If you have no food inside, it will be harder for your appliance to drop the temperature again. This is why it is a good idea to keep water bottles inside your empty refrigerator.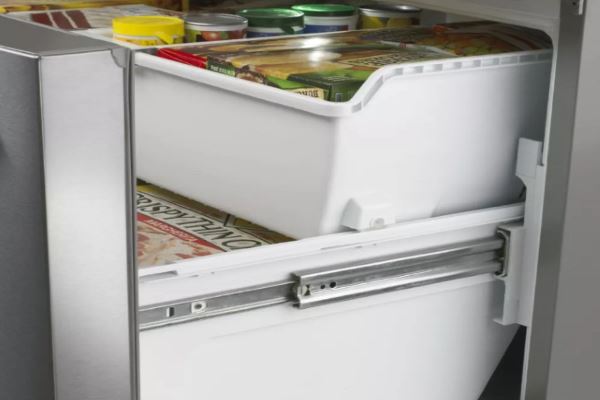 Viking freestanding refrigerators belong to the 3 Series of Viking appliances. These are French-door models, with a spacy freezer located at the bottom. The most current model – RVRF3361 has several features that allow us to categorize this fridge as a premium class appliance – the air purification systems removes the odor coming from the food, while a Door Open Alarm will warn you if the door was accidentally left open. Of course, these refrigerators also come with icemakers that may be incredibly helpful during the hot summer months.