Viking Dishwasher Repair – Virtuoso Series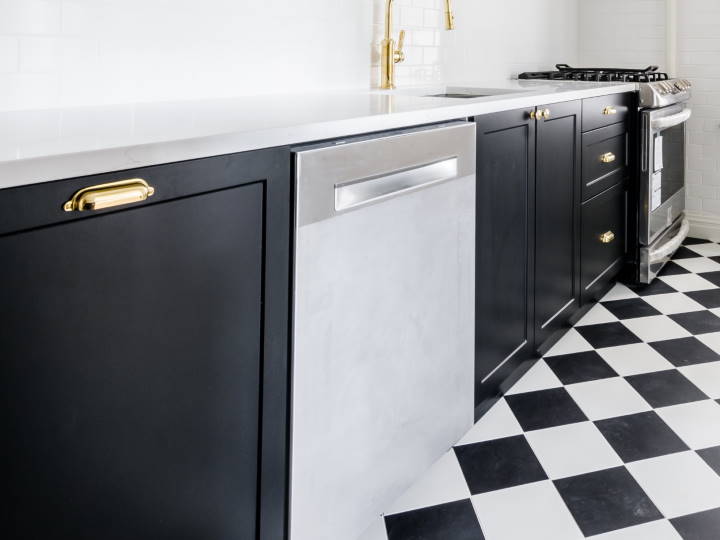 Is your dishwasher a dud, or a Virtuoso? Viking is bringing their line of Virtuoso dishwashers to consumers everywhere, and people are learning that these appliances are the best on the market. They provide reliable performance, quality operation, and ease-of-use that's unrivaled in the marketplace. Even better, the Virtuoso brand is well-known for its sophisticated looked and subtle style. It's no wonder that consumers everywhere seek out the Virtuoso for their high-class home or business kitchens.
It's rare to have issues with the acclaimed Virtuoso line, but if you do, a professional appliance repair company can help.
Problems With Your Dishwasher?
Dishwashers from the Viking brand are top in the market, but they can still have performance issues from time to time. Common problems include leaky cabinets, dishes still dirty after a cycle, water isn't getting hot, error codes on display, the residue left on glasses after wash, dishwasher won't drain, and problems with filter maintenance.
The most frequent complaint we see with dishwashers is that the dishes coming out of a cycle are still dirty. Viking appliances are complex machines, and it can be difficult to diagnose these problems, but with a few simple steps you can try to remedy your dishwasher concerns:
Keep your dishwasher clean – make sure that your dishwasher basin and cabinet are clear of debris and particles that may be being left over after cycles. Also check for buildup of soap scum, scales, or other mineral deposits that may be associated with your water type and quality.
Check the spray arms – In addition to cleaning the dishwasher basin as a whole, you may want to check the spray arms as well. It can be possible for the water ports to become clogged. If you see that multiple ports are clogged, consider cleaning them individually with a small tool such as a paperclip. A cleaning solution of water and vinegar can sometimes help break up stuck-on grime.
Check your filters – Viking brand dishwashers have sophisticated filtration systems meant to keep particles and debris from washing down your drain lines. Make sure you read your Tuscany owner's manual to understand the proper schedule and steps for filtration maintenance. Ignoring this step can result in poor washing results.
Are you still having trouble? If you're having any issues at all with your Viking dishwasher, just contact us for advice and service. We have the professional experience to take care of any appliance issue in your home.
When you work with Viking Appliance Pros, we promise that your experience will be simple and satisfying from start to finish. We've got years of experience helping customers like you with their Viking wine cellars.
When you pick up the phone:
A friendly customer service representative will take your information and get you started on the right track
If you do need a service team dispatched to your location, one will arrive on time and ready to get the job done
Our highly-trained teams come equipped with all the tools and parts necessary to get the job done right the first time. They've got the know-how and experience to diagnose and fix any Viking appliance problem.
Our team will diagnose your problem and provide an upfront quote on all work to be done, allowing you to be in control of your decision-making process.
The job will get done right the first time, and we can usually finish most work in one trip. When we're finished working, your appliance will be back at top performance, and your home will be better than ever before.
We'll make sure you're satisfied with the entire process. If you're not, we'll work to make it right. That's our guarantee to you.
We don't want to let just anyone into our homes. That's why you want to seek out businesses you can trust. At Viking Appliance Pros, we are your #1 source for local and trustworthy appliance repair. We've been working with customers for many years to build a resume that proves we provide the highest quality repair with the most careful service imaginable. From start to finish, you will be in the capable hands of our professional customer service reps and expert service technicians. And if there's ever a problem, we promise to make it right. That's our guarantee.