Viking Dishwasher Repair – Viking Professional Series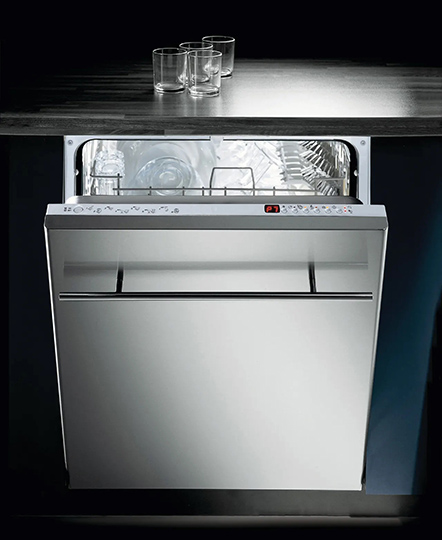 The Viking Professional line of dishwashers is second to none, and discerning customers know this when they seek out the best that Viking has to offer. Quality, reliability, and unstoppable performance are all part of the Viking brand. The Professional line of appliances combines power and utility with elegance and grace, making it the perfect appliance for any home or business kitchen. It's rare for this line of quality appliances to give customers any trouble at all, but a professional may be needed when problems do occur.
Problems With Your Dishwasher?
Dishwashers from the Viking brand are top in the market, but they still need maintenance, service, and repair from time to time. Common problems include leaky cabinets, failure to get dishes clean, water isn't getting hot, noisy operation, the residue left on glasses after wash, dishwasher won't drain, and problems with filter maintenance.
One of the most frequent complaints we see with dishwashers is in regard to drainage. Viking appliances are sophisticated appliances, and it can be difficult to diagnose drain problems at home–but with a few simple steps you can try to remedy your dishwasher concerns:
Check for debris – First, inspect inside the dishwasher basin for any visible debris. This might include large food particles, or bits of trash that might have wound up in the appliance.
Clean your filters – Filter maintenance is key in keeping your dishwasher running at top performance. Consult your Viking owner's manual and follow the steps specific to your dishwasher's model. Be sure to clean each individual component, and replace them according to the manufacturer's instructions.
Check the drain line – If your dishwasher is failing to drain midway through a cycle, consider checking your drain line. When the dishwasher is off, you can remove the drain line from the sink end connection and inspect it for blockages. Have a bucket and rag ready to catch any extra water that comes out.
Inspect parts – Finally, you might consider inspecting individual parts on your
dishwasher. The primary part of the concern, in this case, would be the drain pump. Your manual can help you access the pump, usually through the lower front panel of the appliance. If you're not comfortable opening up the cabinet of your dishwasher, call in a professional.
If you can't get your drain problem solved, or if you're experiencing any other issues, with your Viking dishwasher, just contact us for advice and service. We have the professional experience to take care of any appliance issue in your home.
When you work with Viking Appliance Pros, we promise that your experience will be simple and satisfying from start to finish. We've got years of experience helping customers like you with their Viking wine cellars.
When you pick up the phone:
A friendly customer service representative will take your information and get you started on the right track
If you do need a service team dispatched to your location, one will arrive on time and ready to get the job done
Our highly-trained teams come equipped with all the tools and parts necessary to get the job done right the first time. They've got the know-how and experience to diagnose and fix any Viking appliance problem.
Our team will diagnose your problem and provide an upfront quote on all work to be done, allowing you to be in control of your decision-making process.
The job will get done right the first time, and we can usually finish most work in one trip. When we're finished working, your appliance will be back at top performance, and your home will be better than ever before.
We'll make sure you're satisfied with the entire process. If you're not, we'll work to make it right. That's our guarantee to you.
Are you having a dishwasher emergency? It's rare for Viking dishwashers to break down unexpectedly, but if you find yourself without a dishwasher at a bad time, you can count on Viking Appliance Pros. We provide emergency service to all of our customers, 365 days a year, 7 days a week, 24-hours a day. Even on weekends and holidays, we can have a trained team of technicians at your door at a moment's notice to help with any Viking appliance need. Don't let a busted dishwasher slow down your home or business routine. Call us instead.