Why Your Viking Gas Range Won't Light
When it comes to cooking any type of meal, the most versatile appliance around is your home's cooking range.
And out of the many kinds of ranges available on the market, the Viking brand is one of the most reliable manufacturers in the industry, supplying a wide range of home and commercial appliances to residents all across the country. But whether you use a sealed or open gas burner, electric griddles, or induction elements, there are times where the range won't light, leaving you with an unnecessary headache, and preventing you from being able to whip up your dinner! Below, we'll go over some of the most common problems that might be preventing your Viking range from functioning properly.
However, if you're unsure of how to approach the situation, or you'd simply prefer to have a professional come out and take a look, please don't hesitate to contact us today for a quick quote!
Is The Gas Supply Obstructed?
The first thing to determine is whether the gas supply to your range is being obstructed in any way. If you suspect that you do, in fact, have an obstruction in your gas line, it would be better, and safer, for you to call your local gas company and consult with them first before calling an appliance repair company.
The most common obstruction you'll find with a gas range is that the burner itself has become clogged due to a buildup of food substances and debris. Therefore, make sure to give your burners a thorough cleaning before picking up the phone to give us a call. Use rubbing alcohol or a non-abrasive cleaner, as well as a toothpick or small object to ensure that none of the gas jets are blocked. Next, your gas supply might become obstructed is through a simple clog somewhere in your supply line. Since your gas supply comes from your tank, there could possibly be a blockage somewhere along the line between the tank and the cooking range. If this is the case, you'll have to call the gas company itself to help with removing the blockage.
Fortunately, most of the time, this issue is being caused by a burner that hasn't been properly cleaned in a long time.
Broken Knob or Knob Shaft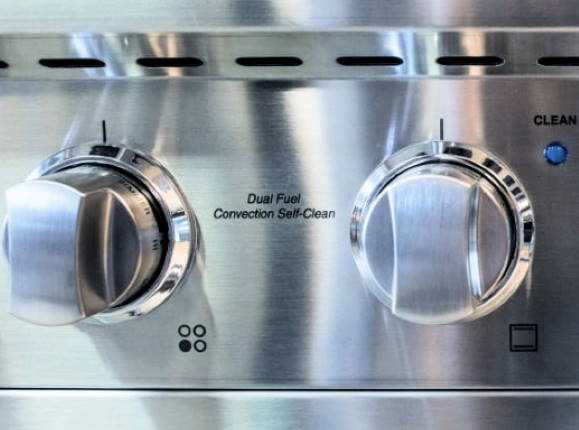 After you've ruled out any obstruction, and you're sure you're getting an adequate gas flow, chances are that you might have a control faulty knob or that the knob shaft itself is broken. Start by visually inspecting your control knobs to see if they work as they should. When turned, you should be able to hear gas coming through the lines. On the other hand, if you turn one of the knobs to the on position, and there's no gas flow (and you're sure there are no obstructions in your gas line), you might need to replace the knob entirely. Need a hand finding replacement parts or resolving your problem? Don't hesitate to contact us today!
Igniter Won't Spark
One of the other most common issues with a burner not lighting is that the igniter itself isn't working the way it should be. In some cases, it could be that the igniter has been dislocated or that the electrode is failing to build an electric arch with the burner's surface. Additionally, the issue might also be caused if the igniter is too far or that something is blocking it, such as food residue, rust, or other debris.
How to Test A Faulty Igniter
The first thing to check is whether the igniter even works at all. Testing, fortunately, is straightforward as long as you have a multimeter tool. After disconnecting the igniter, connect each end of its wire to the clips on the multimeter. If you get a reading, then the igniter is still working, and your problem lies elsewhere. On the other hand, if there's no reading whatsoever, your igniter will likely need to be replaced.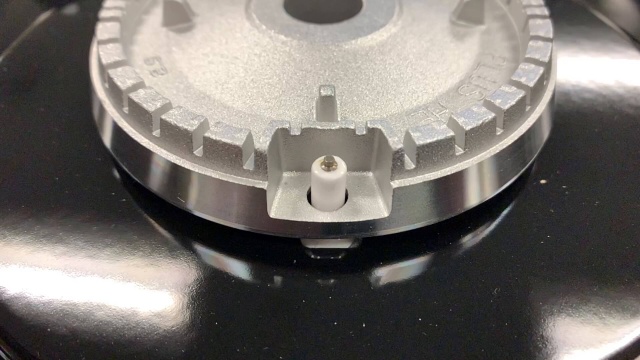 Fixing a Broken Spark Module
Replacing your igniter isn't a particularly arduous task, but there are some measures you need to take to ensure your safety first.
Before starting, make sure there is no electric or gas power going to the appliance.
Ensure you are consulting the operational manual as the location of these spark modules and the location of their various fasteners will be outlined there.
If you decide to replace your igniter switch on your own, it's smart to take photos at this point or tag each wire and terminal according to their colours. This will help you ensure you're reconnecting the wires properly after removing them and inspecting them to see if they're broken.