Viking Undercounter Refrigerator Repair – Beverage Center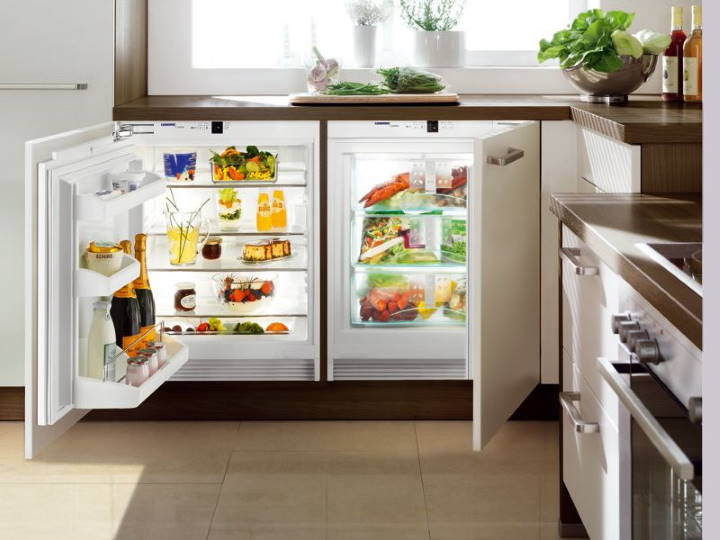 Nothing says convenience like a beverage center in your undercounter refrigerator setup, and Viking is a company that can provide you with that convenience. Customers who are looking for quality, long-lasting craftsmanship, and convenient operation know where to turn. A beverage center is a perfect and most convenient way to keep beer, wine, or any tasty drink cool and ready to serve at a moment's notice. Viking pulls this off with their usual high style and quality engineering.
Customers don't often complain of problems with these quality appliances—but what do you do if you experience a breakdown yourself?
Problems With Your Beverage Center?
Beverage centers offer convenience and refreshment at a moment's notice, but they can and will break down under the wrong circumstances. Common problems include issues with controls, temperature fluctuations, humidity buildup, accessory failure, and lighting malfunctions.
A common complaint brought by customers with beverage centers is a difficulty achieving the temperature they want. Depending on what you're storing in your center, you may want a different set temperature range. Consult your manual to see what's best for your situation. If you're not getting the temperatures you're calling for, there are a few steps you can take to try and remedy the problem before calling in professional help:
Clean the beverage center – a dirty refrigerator or beverage center that is overcrowded with contents will struggle to maintain temperatures. A good primary step is to clean out your beverage center, inside and out.
Clean your coils – Depending on the model of your Viking beverage center, you can try to clean the coils. Consult your owner's manual to see if you can access the coils on your undercounter model. If you can't, a professional may need to help. If you can, the coils can be cleaned with a vacuum cleaner attachment, soft brush, or damp rag.
Defrost the beverage center – One frequent issue that prevents cooling is a buildup of frost or ice in the beverage center. This sometimes occurs if the door has been left cracked or open for too long. If your beverage center is achieving the right temperature range for your needs, try defrosting it overnight according to your Viking owner's manual. Let it cool back up for at least six hours to then see if it's cooling correctly.
Still having trouble? If you're experiencing this problem or any other issue with your Viking appliance, just contact us for advice and service. We have the professional experience to take care of any appliance issue in your home.
Our Promise to You
When you work with Viking Appliance Pros, we promise that your experience will be simple and satisfying from start to finish. We've got years of experience helping customers like you with their Viking wine cellars.
When you pick up the phone:
A friendly customer service representative will take your information and get you started on the right track
If you do need a service team dispatched to your location, one will arrive on time and ready to get the job done
Our highly-trained teams come equipped with all the tools and parts necessary to get the job done right the first time. They've got the know-how and experience to diagnose and fix any Viking appliance problem.
Our team will diagnose your problem and provide an upfront quote on all work to be done, allowing you to be in control of your decision-making process.
The job will get done right the first time, and we can usually finish most work in one trip. When we're finished working, your appliance will be back at top performance, and your home will be better than ever before.
We'll make sure you're satisfied with the entire process. If you're not, we'll work to make it right. That's our guarantee to you.
Preventative Maintenance
One key piece of advice we give all of our customers is to take care of their appliances in advance of any problems. A little bit of preventative maintenance can go a long way in keeping your Viking Beverage Center running at top performance for many happy years. Some tasks might include cleaning, dusting, or visually inspecting the beverage center to see if parts are wearing out. If you're not sure what the best steps are for you to take with your Viking undercounter appliance, check out the owner's manual. If you still don't know how to proceed, don't worry: Viking Appliance Pros can help you with preventative maintenance on all of your appliances.