Viking Cooktop Repair – Viking Professional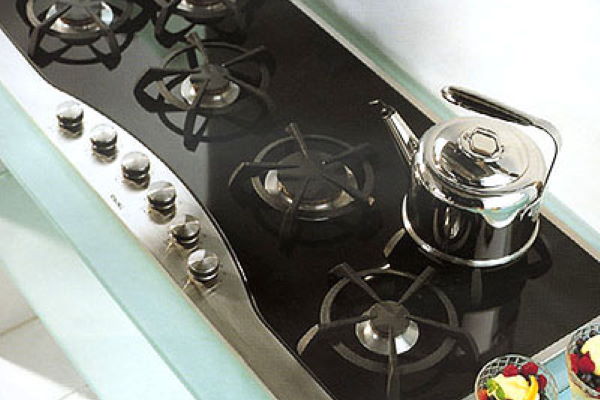 When customers want the best cooktop for their home or commercial kitchen, they know where to turn. The Viking Professional line of cooktops is second to none, and provides durability, reliability, and quality cooking experiences for many satisfying years. Combining high-design with rugged engineering, the Viking Professional line is the perfect balance of power and style. Viking knows cooktops, and this is demonstrated perfectly in this line.
Viking Professional appliances rarely wear out or break down, but if they do, a professional can help get them running at 100% again.
Problems With Your Cooktop?
Viking cooktops are made to last, but all appliances require occasional maintenance and service. Common cooktop problems include control malfunctions, burners not igniting, burnt out elements, display problems, accessories broken, fuel supply problems, or the cooktop is making a clicking sound.
The most frequent issue addressed in cooktops is burners failure to ignite. This can be caused by several factors, but without working burners your cooktop is not getting any work done in your home or business kitchen.
There are a few steps you can take to check on the health of your burners before calling in the professionals:
Check to see if your burners are clean. Look for a buildup of residue that might be clogging the ports that emit natural gas. If you see a buildup of dirt, grime, or grease, clean the burner holes with a rag or soft-bristled brush.
Inspect burner alignment, to make sure that all components of your burner assembly are attached and aligned correctly.
Make sure your fuel supply is working. If your burners aren't getting the gas supply they need, they won't ignite. Check valves and lines leading to the appliance if you can access them, but use caution whenever handling natural gas components.
Check your ignition system. When you attempt to light the burner, do you hear a clicking sound that indicates the appliance is trying to ignite? If not, your igniter may be at fault. If you do hear a clicking noise, you may want to inspect your igniter to see if it is clean and firing at full strength. If it is not, it may need to be replaced.
If you're still experiencing problems getting your cooktop burners to ignite, don't worry. We're standing by to help you with any Viking appliance problem you might have. We've got the years of experience to get the job done right for you.
When you work with Viking Appliance Pros, we promise that your experience will be simple and satisfying from start to finish. We've got years of experience helping customers like you with their Viking wine cellars.
When you pick up the phone:
A friendly customer service representative will take your information and get you started on the right track
If you do need a service team dispatched to your location, one will arrive on time and ready to get the job done
Our highly-trained teams come equipped with all the tools and parts necessary to get the job done right the first time. They've got the know-how and experience to diagnose and fix any Viking appliance problem.
Our team will diagnose your problem and provide an upfront quote on all work to be done, allowing you to be in control of your decision-making process.
The job will get done right the first time, and we can usually finish most work in one trip. When we're finished working, your appliance will be back at top performance, and your home will be better than ever before.
We'll make sure you're satisfied with the entire process. If you're not, we'll work to make it right. That's our guarantee to you.
It's not easy to let just anyone into your home. That's why we at Viking Appliance Pros have been working for years to build a resume that proves we are the #1 trusted appliance repair company in our area. We've been serving local customers for many long years, and we have a reputation that lets us guarantee that you can trust your home and your home appliances in our professional care. Just ask around—Viking Appliance Pros is the local solution for the appliance repair that you can count on and trust, every time.