The Most Common Problems with Viking Cooktops
All across North America, Viking products are high-end and trusted appliances. This is because they often tend to be reliable even after many years of regular use. As with any other home appliances, they are prone to eventually breaking down and needing a little bit of maintenance. Fortunately, many Viking cooktop breakdowns are relatively simple and straightforward to diagnose and repair. But if you do not have experience with appliance maintenance, it is not recommended that you service your unit yourself. 
But don't worry! We're proud to have many qualified technicians available and ready to help you out.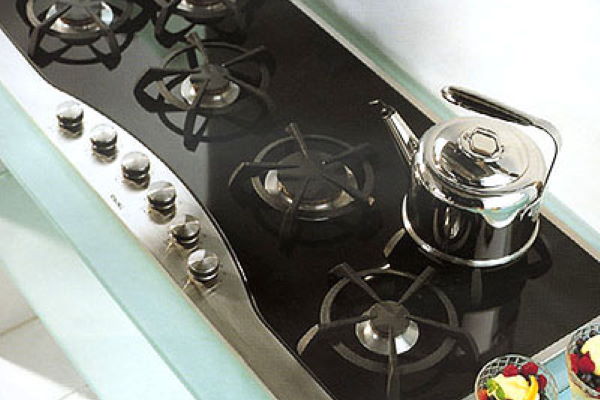 Common Viking Cooktop Problems
Despite how durable Viking products are, you will eventually run into problems, especially if you don't take the time to regularly clean and maintain your unit.  
Wear and tear, as well as improper usage, are the most frequent reasons Viking products break down or require maintenance. Below, we've outlined some of the most common problems associated with Viking cooktops.
The Cooktop Won't Turn On
If your cooktop is not turning on at all, the most likely problem is the unit is not being powered.However, this could be caused by a few different reasons. Therefore, it's important to know where to check first. 
The first thing you will want to check is the power chord, and the outlet your unit is plugged into. For this, you might want to try plugging another unit or device into the same outlet and see if it receives power. If you've checked that and the unit is still not being powered, you may want to check your breakers to see if they have been tripped. 
You can also try turning the breaker off for 30 seconds before turning it back on and see if that remedies the problem. If this doesn't, you most likely have a wiring or control board problem, which will require the help of a professional technician to resolve.
Knobs Won't Turn or Won't Work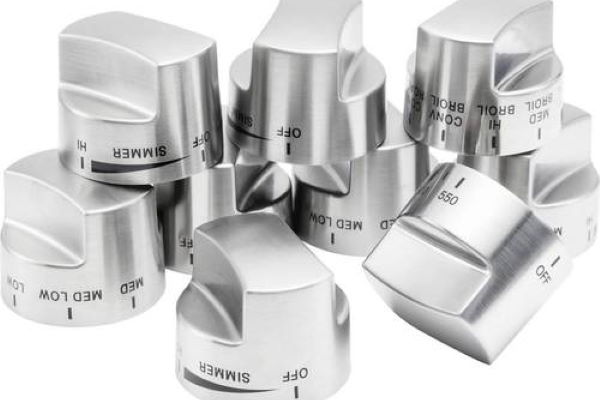 If your unit's knobs don't turn, it could simply be a case of them being dirty. A buildup of leftover food particles or debris can often create a film on the knobs, which can physically prevent them from turning. 
If you've cleaned the knobs and you are still encountering this problem, however, it could mean a problem with the inner gas valve. If the valve is faulty, and isn't functioning correctly, it will also prevent the knobs from turning. 
The knob itself may have become broken as well.
While replacing a broken knob is quick and easy to do on your own, it's important to ensure that you purchase the correct part for your Viking cooktop. Contact us today for appliance parts and repairs in your area.
Common Problems With Electric Cooktops
Electric cooktops can also occasionally face inconvenient, yet simple problems. 
Below, we've outlined the most frequently faced problems with these particular units and what to do when it happens.
Heating elements take too long to heat up.
There are multiple reasons your electric cooktop is taking too long to heat up and this could indicate a problem with the wiring to the element. 
A heating element taking a long time to heat up may also indicate a problem with the unit's control board. 
The heating element itself might also be damaged or defective. 
To check for a defective element, you may choose to swap elements to see if another heating element is experiencing the same problems.
Common Problems with Gas Cooktops
Like electric cooktops, Viking Gas Cooktops carry with them some unique, frequently faced problems.
Perhaps the most frequent problem experienced with these units is the ignitor won't light at all, which can happen for a variety of reasons. The most common is that the area has become too dirty. If the portholes near the igniter are too dirty or coated with other substances, it may not be able to get enough gas to the ignitor to light it. 
Another issue that might be causing this problem is if the electrode or burner head has been knocked out of position, which often happens during rigorous cleanings.If everything is in the proper place and the portholes are clear, something else is causing the ignitor to not light. This could be due to a defective ignitor itself, the spark module, or the unit's controls. 
In this case, we advised calling in a technician to help you diagnose and repair the issue.
Ignitor Sparks Constantly
If your unit's ignitor continues to spark or click repeatedly, this likely indicates you need to replace the spark module completely. 
You may try scrubbing the ignitor with a toothbrush to see if that remedies the situation. However, this problem may also indicate that the ignitor itself is broken or defective