How to Prepare Your Viking Dishwasher For Christmas
Love it or hate it, the Christmas season is just around the corner! 
And for many people, that means a house full of friends and family, plenty of food to eat, and of course, a seemingly endless supply of dirty dishes. 
So with that said, before you roll out the Christmas carpet and have people over for that Christmas dinner, it's a good idea to ensure that your Viking dishwasher is in tip-top shape before it's too late. 
Below, we'll go over a few important tips to keep in mind to prepare your Viking dishwasher for the holidays.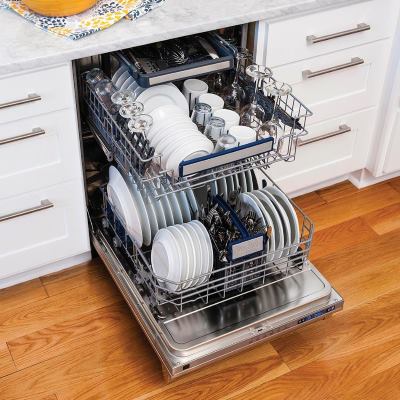 Ensure Your Dishwasher Can Handle Heavy Load
Although Viking appliances are some of the best, most reliable machines currently on the market, that doesn't mean that they're invincible.In other words, despite being a high-quality appliance, your Viking dishwasher is still prone to being overloaded or breaking down from time to time. In turn, this can often leave you with a whole load of dishes that didn't actually get cleaned during the wash cycle. So, for starters, it's important to make sure that you never overload your unit with more dishes than it can handle. Make sure that you place your dishes inside properly so that there's plenty of room surrounding them for the unit's water spray to get to them. 
Secondly, you're going to want to make sure that the unit's spray arms are in proper working order, and aren't being impeded by any of your dishes. If the spray arms aren't turning properly, your dishes obviously won't get cleaned the way they should.
Looking For Leaks Under Or Behind The Dishwasher
As I'm sure you know, your dishwasher will have a water line to feed it during its wash cycles, as well as a drain line to rid itself of dirty water. These water lines will usually be hidden from view, but that doesn't mean that they won't leak from time to time. In fact, even if you're not seeing any visible signs of a leak, it's still a good idea to pull your dishwasher out from time to time to ensure that there are no minor leaks coming from either the supply line, the drain, or any of their connections or valves. At the same time, it's a good idea to check your unit's door gasket, since this is another area that's prone to leaking. With the door open, you'll be able to visually inspect the door gasket for any signs of wear. If the gasket looks cracked, split, or if it's missing in any areas, this will eventually lead to a leaky dishwasher. 
Need a new door gasket? Contact us today for affordable replacement parts!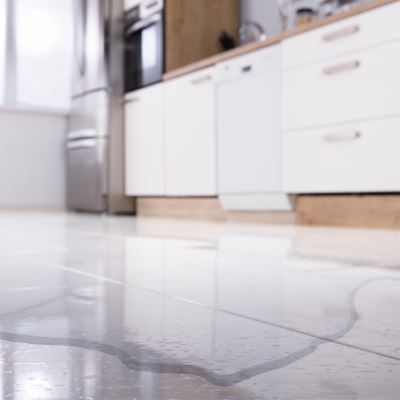 Make Sure Dishwasher Is Draining The Water Properly
During a wash cycle, your dishwasher will continuously drain its dirty water to prevent it from overfilling. 
At the bottom of your unit, you'll find a small strainer basket, which is used to prevent food particles and debris from getting into and clogging up your drain. 
It's a good idea to check this strainer after every couple of washes to ensures that it's not full of food debris. After emptying and cleaning out the strainer basket, don't forget to replace it, or else you risk clogging your drain pipe, which might require a plumber or appliance technician to resolve.
Properly Clean Your Dishwasher
Even though your dishwasher is designed to clean dishes for you, the unit itself still needs a bit of routine maintenance, which involves giving it a good cleaning from time to time. In fact, hard water deposits, dirt, and food particles will often build up inside your dishwasher over time, which could cause other issues, such as improperly cleaned dishes, or a spray arm that doesn't rotate or spray the way it should. 
To clean your dishwasher, while empty, you can try adding a half cup of borax, and then running it through a wash cycle. This will make sure to kill any mould, mildew, or bacteria that may be present inside the unit. 
Additionally, it's not a bad idea to give your dishwasher's exterior a thorough cleaning from time to time to ensure that's it's functioning, and looking its best!